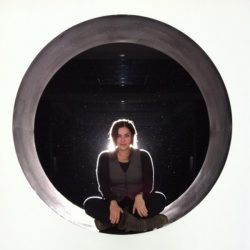 Josette Melchor - Executive Director and Founder, Gray Area
Josette Melchor is the Executive Director and Founder of Gray Area Foundation For The Arts, a leading San Francisco non-profit dedicated to applying digital art and technology to create positive social impact.
As a community organizer, she has developed large-scale festivals of locative media addressing urban community issues such as Urban Prototyping, City Centered, and Creative Currency. She is also credited with producing Summer of Smart, a first-of-its-kind, four-month, city-wide initiative focused on the role of technology in the civic realm.
An early social entrepreneur, she started her first art gallery and studio program at the age of 19 by self-funding creative projects through her work in the technology industry.
As a curator, she led the development and launch of Seaquence, an internationally-acclaimed web-based digital music project and product of Gray Area's artist-in-research program for creative technologists. She has also worked with notable designers and interdisciplinary research centers including: MIT Senseable City Lab, Institute of Computer Sound and Technology, Stamen Design, Code for America; artists C.E.B Reas, Robert Hodgin, Aaron Koblin, Camille Utterback, and many more.
She has spoken at DLD, PICNIC, TEDx Silicon Valley, Art Center College of Design, and Stanford.
She is also on the board of the SOMArts Cultural Center and on the Advisory Board of the Burning Man Project.
In 2012, Fast Company highlighted Josette Melchor's work as part of, Change Generation, a series on innovative social entrepreneurs.