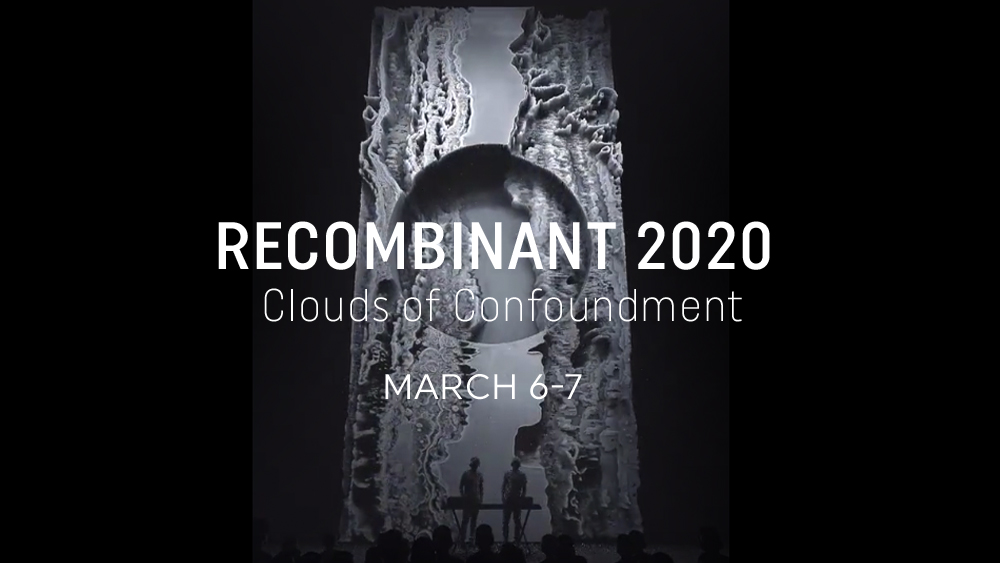 Program Notes
Christian Fennesz
Christian Fennesz (Austria) & Lillevan (Berlin) - concert extravaganza of "Agora," whose 2019's album's prominence on the Pitchfork list of best of year and decade has helped to elevate this expanded U.S. tour opener. The added unique presence of image blazer LILLEVAN united with the Fennesz watermark of oceanic treated guitars through stratospheric electronics will burrow through the endless summer memories of tomorrow's molten ambient abruptions. In the crowded field of electronica Christian Fennesz has remained pre-eminent, transcending its fads and subgenres, and probing beneath its shiny metallic surfaces to meld form with content. "The music enacts a remarkable black hole, a pit opening up, a cloud of unknowing" - David Sylvian
BYETONE ( Germany )
is Olaf Bender from Raster Music. The ever spellbinding techno-tronic pulse and brazen drone frequencies. delves dangerously deeper into the penetrating hypnotic undercurrent that have characterized his unrelenting live AV sets throughout the continents & decades.
Ryoichi Kurokawa
Ryoichi Kurokawa (Osaka & Berlin) is a true signature poet of the transformative cinema, lyrically transfiguring the analogic representations of the forces of nature and architecture into digital streams of wild synesthetic imagery and emotion. Those familiar with RML's past presentations of Herman Kolgen,, Ryoji Ikeda, and CineChamber artists Biosphere won't want to miss this American premiere of his newest most powerful "subassemblies" of surround sound / light and massive screen photogrammetry and staggering imagery.
404.zero
404.zero (Russia) are the super accomplished and ever compelling duo of Kristina Karpysheva and Alexander Letsius from St. Petersburg, Russia, whose mesmerizing real time generative art and custom coded tools cook up a mind altering AV substance of metastasized and modular digital matter, that is opulent and extraordinarily captivating to experience! Their S.F. premier of "Jet Lag" will conjure up fresh and frightening frontiers as a one-of-a-kind immersion whose synergistic and disembodied dimensions raise the bar on radical extensions of visually driven sound and image.
Saariselka
Saariselka (USA) is inspired by the meeting of earth and light, where slowly moving land masses merge with enveloping light fields. This sonic collaboration between composers Marielle Jakobsons (Fender Rhodes, organ, synthesizers) and Chuck Johnson (pedal steel guitar and treatments) is as expressive as it is enigmatic.
Pod Blotz
Pod Blotz (USA) & Chelley Sherman. Pod Blotz is Suzy Poling (L.A.), operating an otherworldly and cathartic mix of electronics, modular synthesis, vox, rhythmic elements, tape manipulation, metals and field recordings, with S.F.-based Chelley Sherman's trans-visual aural optic Interplay.
Schmitt
Schmitt (East Bay/USA) (psychedelic extreme computer music hardcore) + Aigokeros (hallucinatory aural apex architectonics ) + Article Collection (Synthetic Aeronautical Spectra for morphological states).
Spider Compass Good Crime Band
Spider Compass Good Crime Band (S.F./USA) is vulture feasting experimental noise performance art music. Andrew Goldfarb plays keyboards and drum beats while his vulture friend grinds, crashes, and destroys the melodies with harsh electronic effects. It's a beautiful combination of elements, featuring studio and live recordings.
Britton Powell
Britton Powell (NYC/USA) - hyperreal mixed media |" If Anything Is."
Amma Ateria
Amma Ateria (Oakland/USA) (Jeanie Aprille Tang) is an electroacoustic composer, improviser, and sound artist, born in Hong Kong, and based in California. Her work externalizes daydream futurisms through resonance of stillness and noise.
CT::SWaM
CT::SWaM (NYC/USA) - international electro-acoustic multi-channel surround audio works with Daniel Neumann and:
DAY 1
Yuzo Kako
Kristina Warren
Miguel A. Garcia
Dana Roth
Elizabeth Hoffman
Matthew Ostrowski
DAY 2
Elizabeth Hoffman
Yuzo Kako
Patrick Franke
Enda Bates
Yvette Janine Jackson
Aeterna
Aeterna by James Nestor / Allison Pelissier
Aeterna is an attempt to return to a more subjective interpretation of storytelling, a group experience that removes the screen, the director, and concrete visual references, allowing the participant to dictate her own journey. The intention is to reconnect us with ourselves. Instead of words, Aeterna uses a new medium: conjoined frequencies. These vibrations serve as a foundation upon which participants create an internal world, as real and vibrant and visual and emotional as anything we could experience in the material world.
Each description, each cluster of frequencies, will look and feel different depending on a participant's experience, perceptions, and mood. These worlds are ever-changing and growing every time this story is experienced. No two interpretations will be visualized in the same way, no two interpretations will ever feel the same.
Inspired by technologies developed in the 1930s by famed Austrian psychoanalayst, Wilhelm Reich, Aeterna gets its name from the Latin aeviternum, the mode of existence that logically lies between the timelessness and the temporal experience of material beings, sometimes referred to as "improper eternity."
Created by James Nestor (SF / USA) with Light Engineer, Allison Pelissier (CO), Orchestration by McKenzie Stubbert (LA), and Production by Michelle Grenier (SF)
Recombinant Media Labs (RML) was founded in 1991 by Naut Humon. Its mission was to research and deploy the cultural qualities and artistic potential of spatial cinema and surround musics. Naut Humon is available for interviews. For more information on each event, artist bios, and videos, please visit www.recombinantfestival.com.