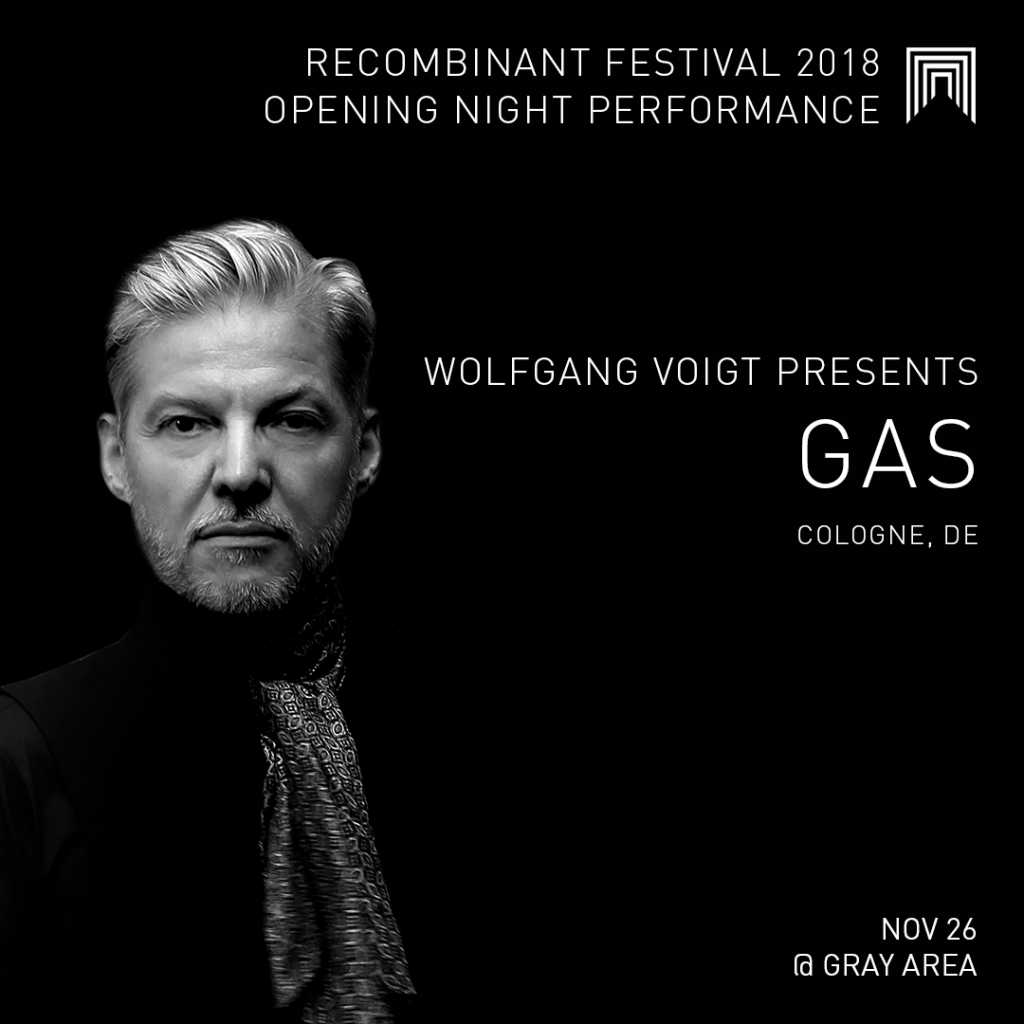 26 Nov 2018
Doors:
8:00pm
Start:
9:00pm
Raising the inaugural curtain on this years Recombinant Festival will be a rare multimedia performance by GAS (bio), the internationally esteemed project of German electronic musician  Wolfgang Voigt. Known for over 30 aliases and his visionary direction of the renowned Kompakt label, Voigt is one of the most influential figures in contemporary electronic music and Cologne's minimal techno studio scene.
The GAS concert experience gathers classical and ambient elements – creating an uplifting, enveloping evocation where natural world soundscapes merge with metered, underpinned tidal rhythms and monumental muffled kick drums. The intention in his own words is to "bring the forest to the disco, or vice-versa".
Cologne-based multifaceted composer and producer Marcus Schmickler's (bio) interests revolve around the brain and its adaptation to multiple auditory stimuli. From explorations of difference tones to stimulations of otoacoustic emissions produced by the cochlea, Schmickler's work exists in the liaison between performance and science. Schmickler's solo projects include two sonically devastating albums on Editions Mego that explore audio-induced mental sound states.