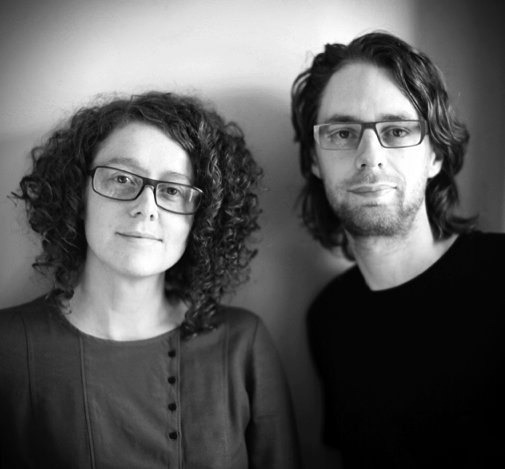 Semiconductor is UK artist duo Ruth Jarman and Joe Gerhardt who have been collaborating together for over twenty years to create moving image works, sculpture and installation exploring the material nature of our world, how we experience it and how we try to understand it. Often producing works through intensive research into scientific disciplines, such as volcanology, physics and geology, Semiconductor look closely at the techniques and processes scientists use to gain an understanding of nature and the physical universe. By working with scientific data in its rawest form, Semiconductor retain the flaws within scientific findings, demonstrating the ways in which scientific research bears the trace of its authors and highlighting how we experience the material world through the lens of science and technology.
Semiconductor have undertaken fellowship opportunities and residencies at a number of prestigious institutions including CERN, Geneva, Switzerland; Mineral Sciences Lab at The Smithsonian National Museum of Natural History, Washington DC, USA; Gulbenkian Galapagos Artists Residency; The NASA Space Sciences Laboratories UC Berkeley, California, USA; Berwick Gymnasium Fellowship, Berwick-Upon-Tweed, UK and Couvent des Récollets, Paris.
Semiconductor have exhibited and screened their work internationally, selected exhibitions include Superposition, 21st Biennale of Sydney, 2018; Groundwork, CAST, Cornwall, 2018; HALO, Audemars Piguet Art Commission, Art Basel, 2018 (solo show); Parting the Waves, Axiom Art and Science Gallery, Tokyo, Japan, 2017 (solo show); No Such Thing As Gravity, National Taiwan Museum of Fine Arts, Taiwan, 2017; The Universe and Art, Mori Art Museum, Tokyo, Japan, 2016; Infosphere, ZKM, Karlsruhe, 2016; Quantum of Disorder, Museum Haus Konstruktiv, Zurich, 2015; Da Vinci: Shaping the Future, ArtScience Museum, Singapore, 2014; Let There Be Light, House of Electronic Arts, Basel 2013 (solo show); Field Conditions, San Francisco Museum of Modern Art, 2012; International Film Festival Rotterdam, 2012; New York Film Festival: Views from the Avant Garde, 2012; Worlds in the Making, FACT, Liverpool 2011 (solo show); Earth; Art of a Changing World, Royal Academy of Arts, London, 2009. Magnetic Movie and Brilliant Noise are part of the permanent collections of Hirshhorn Museum Washington DC, USA and the Pompidou Centre, Paris, France.