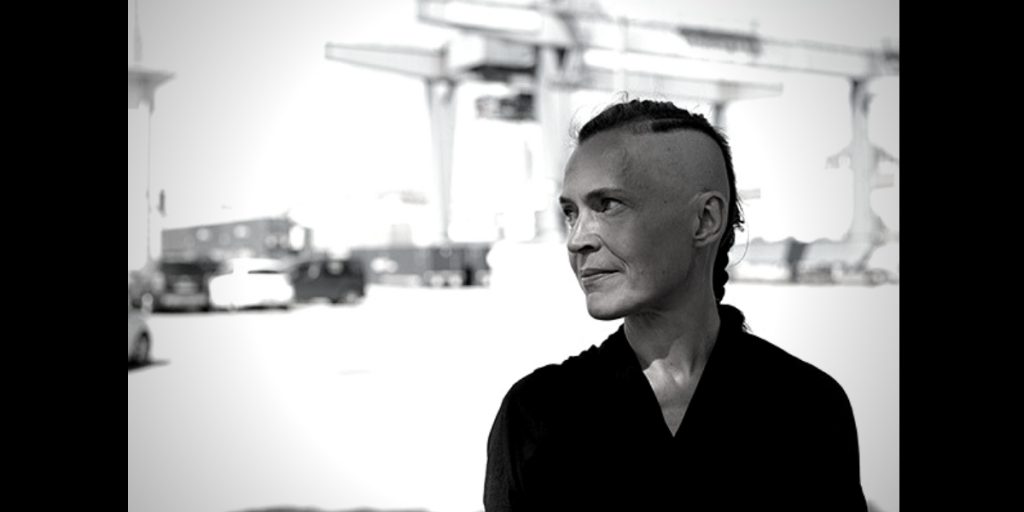 Electric Indigo, DJ, composer, musician, has performed in 38 countries across Europe, Asia, and the Americas. She represents an intelligent and distinguished interpretation of techno and electronic music. Her DJ-sets are characterized by a wide variety with a clarity of vision and a depth that comes from a deep understanding of the music and the art of DJing. As a composer and musician, she creates music for concert spaces, clubs, sound installations and occasionally for stage plays and short films. In her compositions and live performances, she emphasizes the spatial-temporal placement of subtly elaborated sounds and structures, often generated from speech recordings. Electric Indigo shuttles between Vienna and Berlin.
Electric Indigo's first solo album, 5 1 1 5 9 3, was released on imbalance computer music on 16 March 2018.
Electric Indigo started her DJ career in Vienna 1989 and lived in Berlin for three years [1993-1996] to work at the legendary Hard Wax record store. In those years, she also began to produce music, first releases came out in 1993. 10 years later, she started her own label indigo:inc recordings which is sound asleep nowadays… In 1998, she founded female:pressure an international database and network for female artists in the fields of electronic music and digital arts which was awarded with an Honorary Mention at Prix Ars Electronica 2009. Institutions like the University of Music and Performing Arts Vienna, the University of Fine Arts Vienna, and the University of Applied Arts Vienna commonly invite Electric Indigo as a guest lecturer. She received the "outstanding artist award Musik 2012" in the category electronic music and computer music and the national grant for composition 2013 from the Austrian Federal Ministry for Education, Arts and Culture.