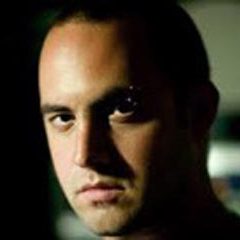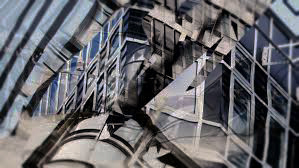 Scott Pagano
Scott Pagano's video works have been described as "experimental graphic narrative short films, evolutionary in their spatial, textural and color exploration". As filmmaker, motion designer, and spatial reconstructionist, he creates moving image content utilizing shards of architecture, dysfunction, and futurism. He has worked with a wide range of notable musicians including BT, Christopher Willits, Funkstorung, Joan Jeanrenaud, Kid606, the Kronos Quartet, Twerk, Richard Devine & Skrillex.
Umfeld
Scott Pagano: Visuals, Jochem Paap: Sound
Jochem Paap & Scott Pagano's spatial experiments in hyperanimation led to their motion and music collaboration of Umfeld, which provides a glimpse of what it might be like to not just see and hear what's within the range of our senses, but also the frequencies outside those limits. It is both a final product and a process. It started as an hour long graphics film in concert with an intricately shape-shifted 5.1 soundtrack.
The name is German and means «environment» or «surrounding» and essentially that is what it is: a series of environments engulfing the listener/viewer. Pagan & Paap superimpose, displace, multiply, mirror, deform, and add complex audio-synchronized three-dimensional computer generated imagery and sound toward their mix, creating an overall comprehensive capability which exceeds the individual streams.