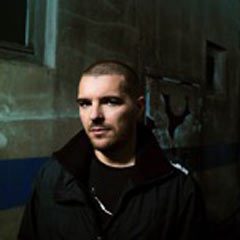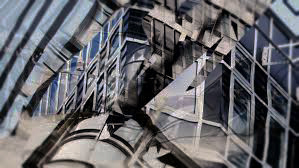 Jochem George Paap
Jochem George Paap (born 10 August 1969 in Rotterdam), known by his stage name Speedy J, is a Dutch electronic music producer based in the city of Rotterdam. His breakthrough came with the release in 1992 of the minimal techno track Pullover. Subsequently his material became more mellow as he moved away from the hardcore sounds that were then becoming popular in Belgium and the Netherlands.
His debut album Ginger (1993) was released on Richie Hawtin's Plus 8 record label in Canada, while in the UK it was part of Warp Records' Artificial Intelligence series of electronic listening music. A further, more introspective release, G-Spot followed in 1995; a live album, !ive, was also released. Afterwards his work, which included Public Energy No.1 (1997) and A Shocking Hobby (2000) became more experimental, importantly influencing the development of what is known as "IDM", or intelligent dance music.
The album Loudboxer (2002) saw a return to a more minimal four to the floor style of techno. While the CD version of the album contains 15 tracks mixed together, the vinyl version instead contains 200 locked grooves. He collaborated with Mike Paradinas on the project Slag Boom Van Loon, through which they have released two CDs on Paradinas's record label, Planet Mu. In 1999, he also released two ambient albums for the FAX +49-69/450464 label under his real name. In 2008, he released his sound library/audio software, entitled Kreate by Jochem Paap. KREATE is released by Fixed Noise. Also in 2008, Speedy J started releasing music on his own record label, Electric Deluxe, as well as records by Terence Fixmer, Gary Beck, Tommy Four Seven and others.
In 2013, Speedy J and Luca Mortellaro released a collaborative album under the name Zeitgeber. It was released on Mortellaro's label Stroboscopic Artefacts. He was also credited as a songwriter for Iggy Azalea's 2013 single "Bounce".
Umfeld
Scott Pagano: Visuals, Jochem Paap: Sound
Jochem Paap & Scott Pagano's spatial experiments in hyperanimation led to their motion and music collaboration of Umfeld, which provides a glimpse of what it might be like to not just see and hear what's within the range of our senses, but also the frequencies outside those limits. It is both a final product and a process. It started as an hour long graphics film in concert with an intricately shape-shifted 5.1 soundtrack.
The name is German and means «environment» or «surrounding» and essentially that is what it is: a series of environments engulfing the listener/viewer. Pagan & Paap superimpose, displace, multiply, mirror, deform, and add complex audio-synchronized three-dimensional computer generated imagery and sound toward their mix, creating an overall comprehensive capability which exceeds the individual streams.