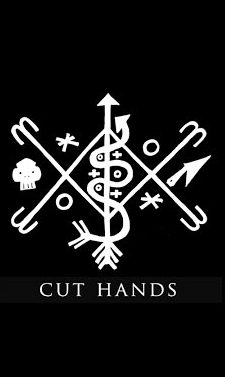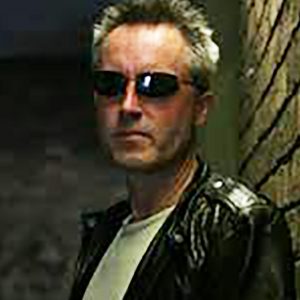 Cut Hands
Thematically speaking Recombinant finds a brutally fierce focus through the pulse propelled batteries of African and Haitian inspired polyrhythmic percussive energy of William Bennett's CUT HANDS solo project where caustic full frequency swarms clash, whirl and collide with the electronically driven vaudou / voodoo spirit of the possessed. Intense hallucinatory states of physical and mental motions are torrentially applied in a flurry of skeletal pounding djembes and stabs between eerie calms and thorny panic.
The name Cut Hands is a reference to the Whitehouse track "Cut Hands Has the Solution" from their 2003 album "Bird Seed". With the "Black Mambo" / "Afro Noise" to the "Festival of the Dead" album releases already riding the upstream rivers into the hearts of darkness, CUT HANDS continues to confound, scar, manipulate and undermine mainstream music's typical tyrannies of response by allowing its spectators their own personal space to react and to fathom.
William Bennett
William Bennett is best known as the founder and fundamental co-conspirator behind the controversially infamous industrial noise pioneers Whitehouse, who from the 80's to 2000's sought to create some of "the most extreme music ever recorded". In the 27 year acrid tidal wave that this compellingly subversive group wrought onto the experimental sound and semantic scene, there erupted a fierce public debate around their non compromising choices of savage & sexual subject matter within a context of overwhelming and extraordinary musical live actions whose bludgeoning power electronics continued to violently challenge the fragile epicenters of the attending naked souls.
A specialist in linguistics and unconscious communication, Bennett helmed the Tate (UK) mass hypnosis experimental project as well as his theory of the "transparent concession" magic, method acting and his refusal to justify his art. "How can you explain the added effect of something that can't be seen touched or felt?"he asks. This intangible action or transparent concession has the potential to invisibly sublimate the senses - being able to achieve what was previously thought impossible.